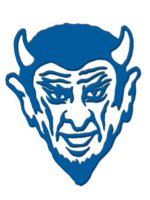 Dear Blue Devil Students and Families,
Whether you are a returning 10th, 11th or 12th grader, an incoming 9th grader, or a transfer student, we would like to welcome you to Quincy High School.  Our hope is to prepare each one of our students for college and/or career, and we are excited that we get the opportunity to continue this journey with our students and their families.
At Quincy High School, we take great pride in academic excellence and the many exceptional extracurricular activities and clubs. We encourage all students to get involved in something at QHS, whether it be athletics, music, a service organization, or a club. Getting involved fosters connections to school and helps build relationships between students and staff. Students who participate in an activity tend to have better attendance and grades, and they report a lot of personal satisfaction from being involved in a group or team working toward a common goal.
It is important to the faculty and staff at QHS that we prepare all our students to be ready for life after graduation. You can expect our best effort to help students succeed, and our Professional Learning Community plans to meet all student needs in a rigorous, yet nurturing, positive environment. Our expectation for students is that they accept the responsibility of working hard, take pride in our school and community, and respect the rights of others – Blue Devils are Respectful, Responsible, and Engaged. It is important that we all (student, parents, staff) work together and communicate to help our students meet life's challenges. Together we will do great things. Feel free to call us anytime. Have a great 2022-2023 school year!
Sincerely,
Jody Steinke
Principal