View menus, pay for lunches, nutrition information and more.
National School Lunch Week October 9th-13th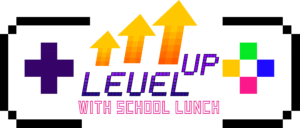 2023- 2024 School Year  – New School Year/ New Free and Reduced Meals Application!
It is important that families complete the household eligibility application in Skyward Family Access.  This makes it possible for students that are income eligible to receive free or reduced-price meals and book fees. Waivers that previously allowed all students to access free meals have expired.
** Please note that Quincy Public Schools is now accepting meal and fee payments through Skyward Family Access.  You may now pay your fees online free of charge!
You may qualify to receive benefits through the National School Breakfast and Lunch Program. The easiest way to apply is online using Skyward Family Access. If you have questions regarding the application or would like to request a paper copy. Please contact Food Service Director, Jean Kinder at 217-223-8700 ext 2261. Please check the guidelines on the application instructions to see if your household qualifies for this program. If you think you may qualify for these services, please complete the Free and Reduced Lunch application and return it to your child's school. You are not required to show proof of income; however, if your family already qualifies for TANF or food stamps, the case ID number could be helpful. Proof of income may be requested at any time.