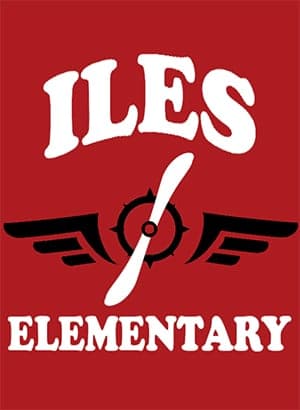 When Colonel George J. Iles Elementary School opened its doors in August 2018, students from Quincy, Illinois, started classes in a building named for a hometown war hero with 30 years of military service to the United States stretching three wars, World War II, the Korean War, and the Vietnam War.
Born on November 6, 1918, in Quincy to his parents George D. Iles and Juanita H. Iles, young Iles would grow up at 836 N. 8th Street. According to the 1930s Census, Iles' father was a barber during the 1920s and would eventually work for Firestone's Electric Wheel Works. George Sr. believed in community service, a trait he passed down to his children, as evidenced by his more than 50 years of volunteer work in lodges and churches.
George Jr. attended the segregated Lincoln elementary school during the late 1920s and early 1930s. In a 2002 interview with the local Quincy Herald-Whig newspaper, Iles remembered those days: ""Quincy was a segregated town…Up to the eighth grade, we all had to go to Lincoln School."" In an early example of Iles' ability to face adversity with resolve and determination, George would not only graduate Quincy High School in 1935, but do so while earning a place on the school's Honor Roll two consecutive years. After high school, Iles worked for three years in the Civilian Conservation Corps and started Quincy College.
In October 1938, under the direction of General Henry H. "Hap" Arnold, the United States government sponsored the Civilian Pilot Training Program (CPTP) at schools across the nation. Iles joined the CPTP and earned his civilian pilot's license in 1939, becoming Quincy's first black licensed pilot.
By 1942, Iles left college to enlist in the United States Army. The Tuskegee Airmen program offered Iles the chance to both use his pilot's license and to serve his nation, two goals that were important to him. According to Iles' son Daniel and nephew Tighe Bronaugh, he lived by the creed: "Duty and service first to our Country: so that we could improve and progress as a People."
During June 1943, he was accepted into the military, graduating from the Tuskegee Army Air Field in Alabama on May 23, 1944 as part of class SE-44-E. By October of that year, now 2nd Lt. Iles was part of the 332nd Fighter Group, 99th Pursuit Squadron, fighting in Europe. Iles would participate in 23 missions over Germany until a fateful day in late February 1945.
While flying a mission over Germany, Iles' plane was hit by antiaircraft fire. In her biography of Iles, Linda Mayfield wrote: "He continued flying long enough to be in radio contact with his leader and was told to try to make it to Switzerland and land, but soon all communication ended. For months, no one knew if he had survived. His wife, the former Cornelia Elizabeth Vinton, living with her mother at 2026 Spruce, received an official letter notifying her that he was missing in action and that he had been awarded the air medal with one oak leaf cluster." He was reported missing on February 25, 1945. Luckily, Iles did survive the crash of his plane, but he was captured by German soldiers. He would be taken first to Stalag Luft 3 Sagan-Silesia Bavaria and then moved to Nuremberg-Langwasser.
As Allied troops came closer to victory, it was common for POWs to be relocated to other camps with sometimes thousands at a time being marched in treacherous conditions, many dying along the way. Iles and Brown were among the thousands marched for two-weeks with little food to a new camp. During the forced march, an Allied bomber mistook the group for German soldiers, killing approximately 20 POWs in a mistakenly executed strafing run. On April 29, 1945, Iles and his fellow POWS were liberated from Stalag VII-A at Moosburg by General George S. Patton's Third United States Army.
With liberation and the end of the war, Iles returned to Tuskegee where he served as a trainer. Iles re-enlisted in the military on July 13, 1946 and was happy when President Harry S. Truman signed Executive Order 9981 ending the segregation of the United States armed forces. He told the Herald-Whig newspaper, "We proved that we were not better than anybody else, but we were not worse than anybody else. We were Americans, and we wanted to be given an equal chance to prove that we could do the job. And I think that we did prove we could do the job."
Iles would continue to serve in the military for 30 years total, until his retirement on October 31, 1973 with the rank of Colonel. Even in retirement, Iles continued to serve his community, creating the Iles Academy of Golf for Kids in Maryville, California, teaching leadership and teamwork via sports to a new generation. George Jewell Iles passed away on December 9, 2004.
His service to the nation earned him many awards and commendations, including the Legion of Merit, the Bronze Star with cluster, the Air Medal with three clusters, the Purple Heart with one oak leaf cluster, and the Air Force Association's Certificate of Honor for Outstanding Service to the Cause of Human Rights by Virtue of Action Taken in Behalf of American MIAs and POWS in Southeast Asia.
The story of Colonel Iles' life is a remarkable one that begins in a segregated town, but ends with a school built in that same town bearing his name. The Colonel George J. Iles Elementary School is a place that young George could only dream of – a school where students of all backgrounds learn together. But it is a dream that Tuskegee Airmen like Colonel Iles helped make a reality through their service and perseverance.