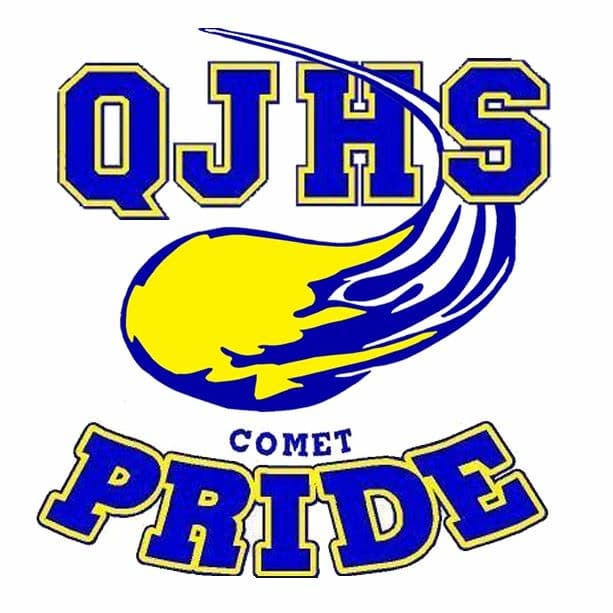 Quincy Junior High Athletics
Fall sports packets are now available online by clicking on the links below or picked up at QJHS. It is our full intent to offer sports this fall, but due to the uncertainty of COVID-19, things could change rapidly. QJHS athletic teams will follow all IESA and IHSA COVID-19 precautionary requirements.  
The consent forms may be completed online in Skyward, similar to how you register for classes every summer. After logging in to Skyward, click on "Fill out Online Forms For (student name)" blue link under the "An Online Form is now available" notification. Please click here for more information on how to submit these forms online.
Online Fall Sports Packets
If you would like to have a paper copy of the sports packet, they are available in the main office at Quincy Junior High from 7 am – 2 pm Monday-Friday. Please call 217-228-7130 and ask for Mr. Owsley, Mrs. Moody, or Mrs. Witte and we will bring a copy out to the front entrance. Please follow the same procedures to turn in physicals and copies of birth certificates. 
7th/8th grade Football: Coaches will be holding a mandatory parent/player meeting on July 19, at 6 p.m. at Quincy Junior High School's Auditorium.  Tryout practices start July 20th from 6:00 – 8:00 p.m. at Flinn Stadium.
7th/8th grade Baseball: Tryout practices start Monday, August 3rd from 8:30 am to 10:30 am at the QJHS Athletic Field.
7th/8th grade Softball:  Tryout practices start on Monday, July 27th from 8 am to 10 am at the QHS Softball Field.
6th 7th & 8th grade Cross Country: Practices are scheduled to get underway on Monday, August 3rd from 8:00-9:30 am at Bob Mays Park.
7th/8th grade Golf: A parent meeting will be held August 24th at 5:00 pm in the QJHS cafeteria. Paperwork will be available at the meeting.