Dr. Todd A. Pettit, Director of Music Education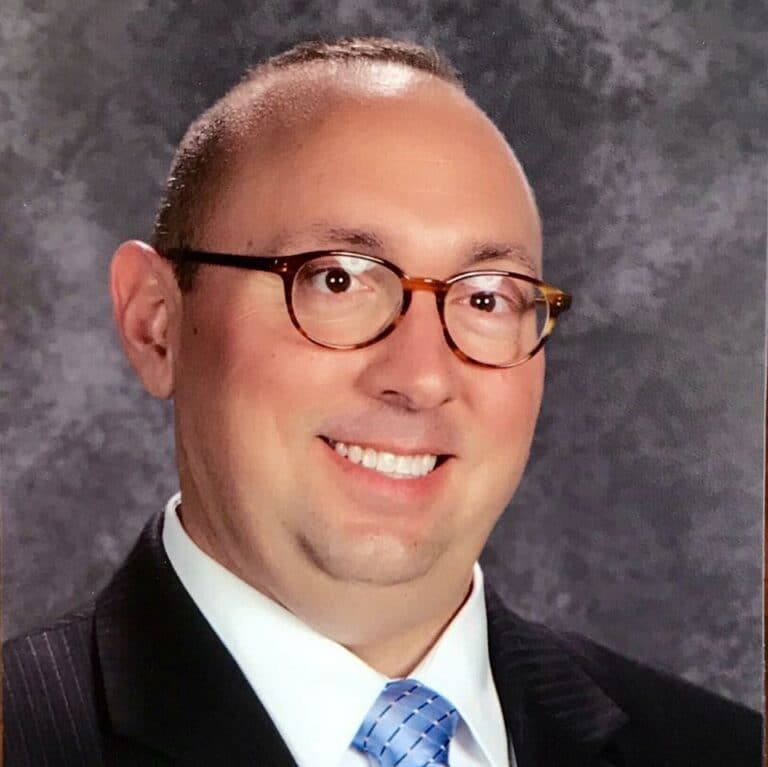 Dr. Todd Pettit is a native of Quincy, IL.  He is a 1989 graduate of Quincy Senior High School and holds a Bachelor of Science Degree in Music Education with a minor in piano performance from Quincy University, (Quincy, IL), a Masters Degree in Education – School Administration from Indiana University (Bloomington, IN), and a Doctor of Education – School Leadership from Saint Louis University, (St. Louis, MO)
Dr. Pettit began the study of piano at age 9 that culminated with studying piano performance with internationally acclaimed pianist, Leonora Suppan-Gehrich at Quincy University.  He was active as a student at QHS participating in musicals, Swing Choir, Show Band and accompanying choirs and ensembles of the Choral Department.
Dr. Pettit served as Music Education Specialist for ten years in Indianapolis, IN and two years with the Collinsville Unit 10 School District (Collinsville, IL).  He served as Assistant Principal for Collinsville Middle School and Principal of Kreitner Elementary School both in Collinsville, IL.
During his tenure in Indianapolis, Pettit was Director of the Design Team for the Perry Township Musical Festival boosting nearly 2,000 student performers, receiving a $10,000 grant award to fund the addition of student choral clinics and the commissioning of a choral work marking the event. He was honored to be the recipient of the State Life Membership Award from the Indiana Congress of Parents and Teachers in 2004. He held several offices with the Perry Education Association and was active in local, state and national events. He also served on the Board of Directors for the United Church of Christ Musicians Association and the Executive Board of the American Guild of Organists. Pettit has vast experience directing K – 12 choral ensembles from elementary choirs to Jr./Sr High, community and church choral groups as well as show choirs.
During his time calling Collinsville and St. Louis home, Pettit served as Southwest Region Director of the Illinois Principals Association. He was named Collinsville People's Choice "Best Of" Award for the category of School Administrator in 2014.
Dr. Pettit has served as musical director/conductor of a host of productions in Illinois, Indiana and Missouri including, The Secret Garden, Phantom, Joseph & the Amazing Technicolor Dreamcoat, Godspell, Nunsense and many more.  In 2001, Dr. Pettit received the Best Musical Direction Award for his work on the world premiere of "Lizzie Borden-The Musical" from the Encore Association of Indianapolis.
Currently Dr. Pettit is a featured presenter for the Illinois Principals Association on the topic of Bias, Social Justice and LGBTQ Issues, an Academy that he created and designed.  He serves as organist/pianist for area churches and sits on the boards of the Illinois Great Rivers Chapter of the Fellowship of United Methodist Musicians, and Friends of the Villa Kathrine. When not making music, leading productions or volunteering, He enjoys live musical theatre, travel, and cruising the waters of the Lake of the Ozarks with his domestic partner, Paul and their dogs.
Sarah Grawe – QPS Music Department Secretary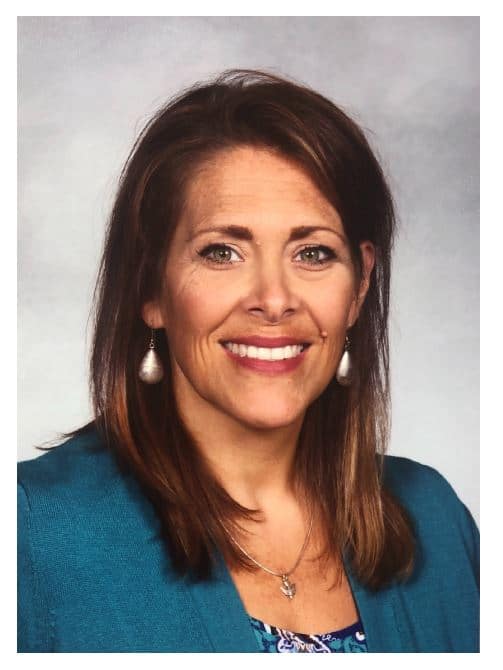 Sarah Grawe is a 1993 Graduate of QHS. She has been with the QPS Music Office since 2015. Prior to coming to the Music Office, she was the Athletic Secretary at Quincy Junior High School from 2004-2012.
Sarah is married to Tony Grawe, who is a social studies teacher and JV Football Coach at CUSD 4 in Mendon, IL . They have 2 kids, Jake (22) and Lucy (11) and an adorable snorkie, Gus. She enjoys weekends with her family, spending time outdoors, cooking, thrifting and traveling.