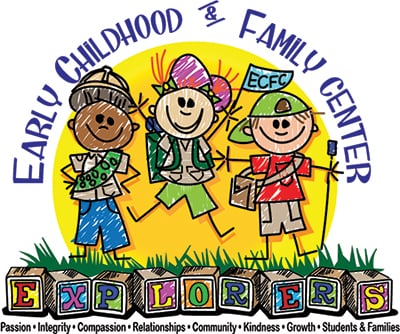 Early Childhood & Family Center Health Requirements
Health and safety are important to a child's development. Parents are encouraged to become involved in the health care of their children. Parents should accompany their children to medical and dental appointments.  Your Family Support Specialist is available to assist in making appointments or to provide transportation as needed.
All children are required to have current:
Annual Physical Exam– Including a blood pressure reading and blood tests for anemia and lead.
Immunization- All immunizations must be current
Dental Exam- Including any needed follow-up work.
Entering an Early Childhood Program
Polio – 3 or more doses
DTP/DTaP/Td – 4 or more doses
Measles – 1 dose on/after the 1st birthday
Rubella – 1 dose on/after the 1st birthday
Mumps – 1 dose on/after the 1st birthday
Hepatitis B – 3 doses
Hib – primary series/ 1 dose @15 months or older

Varicella (Chicken Pox) – 1 dose on/after 1st birthday or disease
Birth Certificate
All students must have a copy of a certified birth certificate on file to qualify as being fully enrolled.
Screening for lead poisoning
Screening for lead poisoning is required to have been done at least once between the ages of six months and six years of age. Children who have attended state-approved licensed day care centers or pre-schools, including school district programs, have already been screened as a requirement to attend. Screening for lead poisoning for children six years of age and older will be at the discretion of the child's health care provider and can be done at the time of the physical examination. Lead poisoning screening is available at the Adams County Health Department. This is a requirement of the Lead Poisoning Prevention Act (410 ILCS 450) and Public Act 093-0104