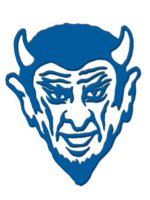 QHS 2021 Graduation
Friday, May 28, 2021
Flinn Stadium – 6:30 pm **(New Time)**
End of year information for the Class of 2021
Receiving a diploma depends on your successful completion of all graduation requirements.
FAFSA Form or Waiver-This is a new State of Illinois requirement.  Unless the 2021-22 FAFSA application is filed on www.fafsa.gov or the waiver form is turned in to your student's senior counselor, a diploma will NOT be issued.   (View FAFSA Waiver Form – Here)
Financial Obligations–Please make arrangements to take care of any fees.  This includes:  educational fees, shop fees, music expenses, library fines, lost books, lost locks, or other financial obligations to the school.  These should be paid before graduation.  If you think your family qualifies for free or reduced educational fees you must have your parents complete an application.  This application is called the Free and Reduced Lunch Application and is available in the QHS Main Office or online at the qps.org website under School Lunches.  Borrowed QHS laptops must be returned to the QHS Main Office.  Otherwise student may be charged for the laptop.
Diploma Form–This form was mailed to all seniors.  Students should PRINT their name on this form as it should appear on your diploma.  We must be able to read your writing.  Since this is a formal document, this should be your legal name; check with your parents/guardians. Diplomas may be picked up at Quincy Senior High School on Tuesday, June 15th, from 1:30 pm to 4:00 pm in the commons.  If you are unable to pick your diploma at this time, it will be available in the QHS Main Office after June 15th during regular office hours (7:00 am to 3:00 pm).   (View Diploma Form — Here)
Blue Sheet–This form was given to all seniors and graduating juniors in February.  Important information pulled from the Blue Sheet includes:  1) updated student information; 2) plans after graduation; 3) scholarships/awards for Awards Night and/or graduation program; 4) alumni contact information; and 5) final transcript mailing information. Please inform the Main Office if any information should be changed or added on the Blue Sheet after it is turned in.  Important!! Important!!  A final transcript will not be sent out unless we receive the information on the Blue Sheet.   (View Blue Sheet – Here)
Graduation Announcements–Graduation announcements are optional.  Graduation announcements must be paid in full before pickup.  Jostens accepts all credit cards.  Extra announcements will be available in the QHS Main Office.  (1 for $1.25, 5 for $6, or 25 for $30)
Contact information for the Jostens rep:
Todd Lawrence
Office: 217-483-8989
Email: todd.lawrence@jostens.com
Fax: 217-483-8787  
Cap & Gown–Everyone walking at graduation is required to wear a cap & gown; all students wear blue.  Jostens is the official company for ordering our Quincy High School cap & gown.  The cap & gown unit (unit includes cap, gown, tassel) will now cost $38. Caps & gowns may be ordered at Jostens.com.  Cap & gown units will be available for pickup on Tuesday, April 27th, and Wednesday, April 28th, during lunch hours in the QHS Commons. It is important to try on your cap & gown when you pick them up! If there is a problem with the fit, you must contact Jostens as soon as possible. Contact information for the Jostens rep, Todd Lawrence is 217-483-8989, email: todd.lawrence@jostens.com or fax: 217-483-8787. Students do not return these gowns; they are yours to keep. (View Jostens Order Form — Here) 
Final Exams–There will be no final exams second semester.
Commencement Program–The commencement program will include all special and local awards, scholarships from the school you will be attending, music awards, WB6 and IHSA academic awards, individual athletic awards, and athletic scholarships from the school you will be attending.  SAA, President's Education Award, IHSA Award, and Illinois State Scholar students are listed.  Also, students are designated for Summa Cum Laude, Magna Cum Laude and Honors, Class Honors, National Honor Society and National Vocational Technical Honor Society.  Contact Debbie McNeil or Jolene Briscoe in the QHS Main Office if a student receives an award or scholarship after Awards Night. 
Senior Baccalaureate–Graduating students are invited to participate in this service conducted by the Quincy Ministerial Association at Flinn Stadium on Thursday, May 27, 2021, at 7:00 pm.  There will be no rain date.  The program will be approximately one hour in length.  Caps and gowns are worn for this event.  This ceremony is optional for graduates and tickets of admission are not required.  Parents and/or friends of the graduates are invited to attend.  Guests will be seated on a first-come, first-served basis.  Students who choose to participate should be at Flinn Stadium to line up for the processional by 6:15 pm. The band, orchestra, and choir will perform during the Baccalaureate.  This is an important evening for seniors and their families as they reflect on the significance of their graduation. 
Practice for Graduation–Flinn Stadium, Thursday, May 27, 2021, at 1:00 pm.  It is important that we organize the graduation program so that it will take place with precision and formality.  Seniors will assemble in the stadium promptly at 1:00 pm for graduation practice.  In case of rain, practice will be held Friday, May 28, in Flinn Stadium at 10:00 am.
Graduation Tickets–Tickets are necessary for the graduation exercises.  Tickets will be distributed at practice on Thursday, May 27, 2021.  There will be a limited number of tickets available for each graduate.  Each graduate will be given six (6) tickets to the Graduation ceremony for family members and/or friends.
Graduation Exercises—Friday, May 28, 2021–**6:30 pm** at Flinn Stadium.  Students are required to arrive at Quincy Senior High School by 5:15 pm and must wear a mask.  Entrance will be gained at the B West and B East doors.  After entering QHS, graduates are to report to designated rooms in D Building.  After security checks and caps and gowns are in place, students will be transported by buses to The Crossing parking lot to line up for graduation by 6:00 pm.   Please Note: Gowns should be carried into the building.   Other items (including cell phones) should be left at home or in your vehicle but if you must bring other items in the building, they will be placed in plastic bags provided in each room and marked with the student's name.
Inclement Weather Plan-We assume that we will be under restrictions as to the number of people allowed inside. Consequently, we will use the following plan in case of rain or other bad weather event:
If there is bad weather on Friday, May 28th, at 6:30 pm, the ceremony may be moved to a later time on Friday.
If we are unable to have Graduation on Friday evening, the ceremony will be postponed to Saturday, May 29th, in the morning.
If we are unable to have Graduation on Saturday morning, the ceremony will be postponed to Saturday afternoon or evening.
If weather prevents a ceremony on Saturday, we will continue to postpone until we are able to have the ceremony on Sunday.
Parking for Graduation—Friday, May 28, 2021–Parking is available at QHS upper, main and lower lots and Flinn Stadium.  A shuttle bus service is available from QHS to Flinn Stadium beginning at 5:30 pm.
Disabled Guests:  Handicapped parking will be available at The Crossing's north parking lot off of Maine Street.  Golf carts will be there to transport any disabled guests to and from the stadium.
Pictures–GradImages will be photographing all graduates at the graduation ceremony.  Ordering photos is optional.  Visit their website at www.gradimages.com and click on Pre-Event Email Registration.  (Pre-Event Registration is closed 36 hours before the event.)  You may receive a discount by registering your information with GradImages before the event! Enter your email and up to 6 emails of loved ones who would like to share in your accomplishments by viewing and ordering your photos.  By submitting your information to them early, photo samples will be quickly and conveniently provided to you and all others registered as soon as they are available after the event. After graduation, order online at www.gradimages.com or call 800-261-2576.