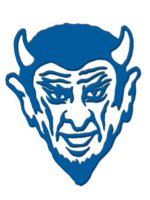 Quincy Senior High School
Junior/Senior Prom 2019
Saturday, April 27, 2019
8:00 to 11:00 pm
Senior Prom will be held at The Ambiance, on Saturday, April 27, 2019.
 Juniors, seniors and their approved guests may attend this formal dance. Each guest is expected to conduct himself or herself in accordance with the accepted school policy. Please refer to the Quincy High School 2018-19 Student Handbook, page 46, for additional dance rules.
Students, parents, and their guests will be allowed to take pictures from 7:00 to 7:45 pm at the Ambiance.
Seniors wishing to take a non-QHS guest to Prom must submit a 

Dance Request Form

 with a photo ID that shows the guest's date of birth before April 8, 2019.
Bids for the dance are $30 per person.
Bids will be on sale in April 2019 during lunch hours in the QHS Commons. If students have questions or concerns regarding ticket purchases they should contact Mrs. Niffen, Mrs. Schumacher or Mr. Wellman at QHS prior to the end of sales.
Security procedures will be in place. Security will be conducting random breathalyzers at the dance.