Manually Add a District Printer
How to Manually Add a District Printer
1. Open File Explorer by clicking on the 'folder' icon on the taskbar.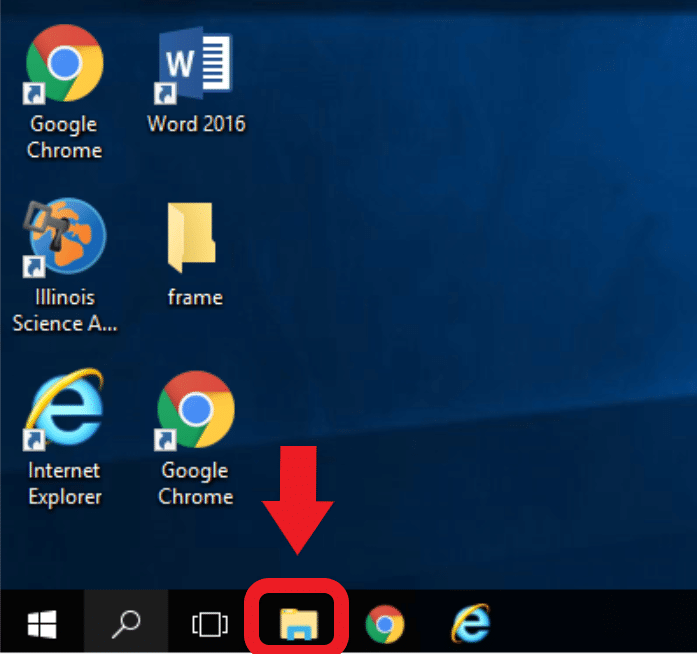 2. Select the Address Bar, clear the contents, and type "\\hurricane" without the quotes and hit the Enter button on your keyboard: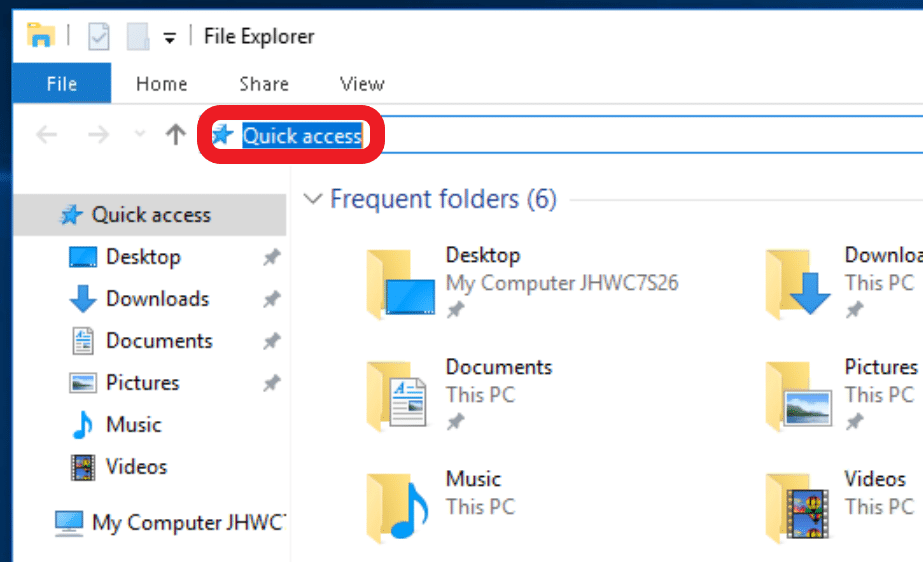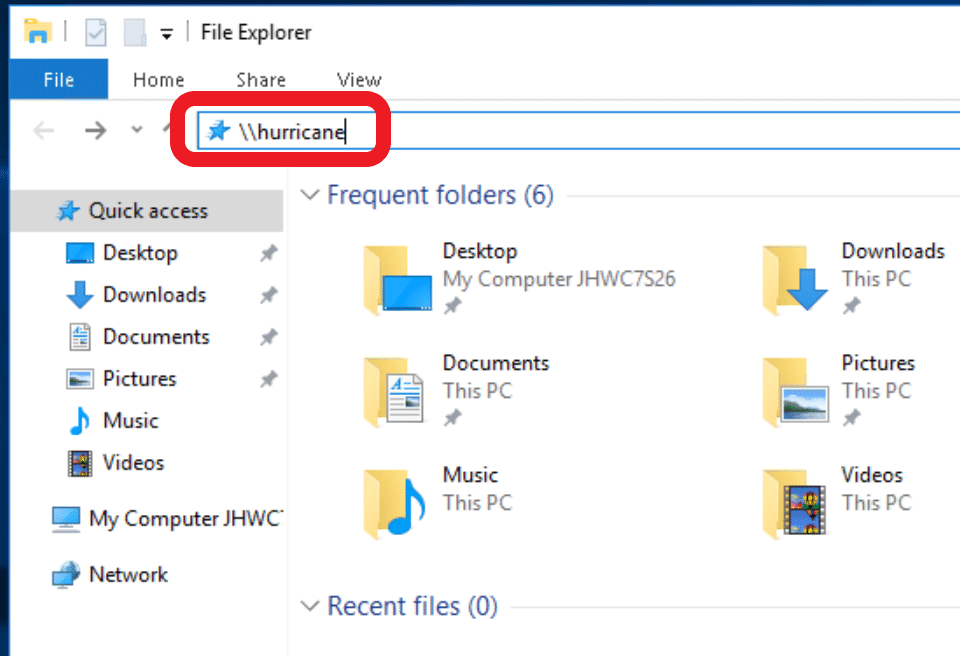 3. Add the printers to your computer by double clicking on the respective icons.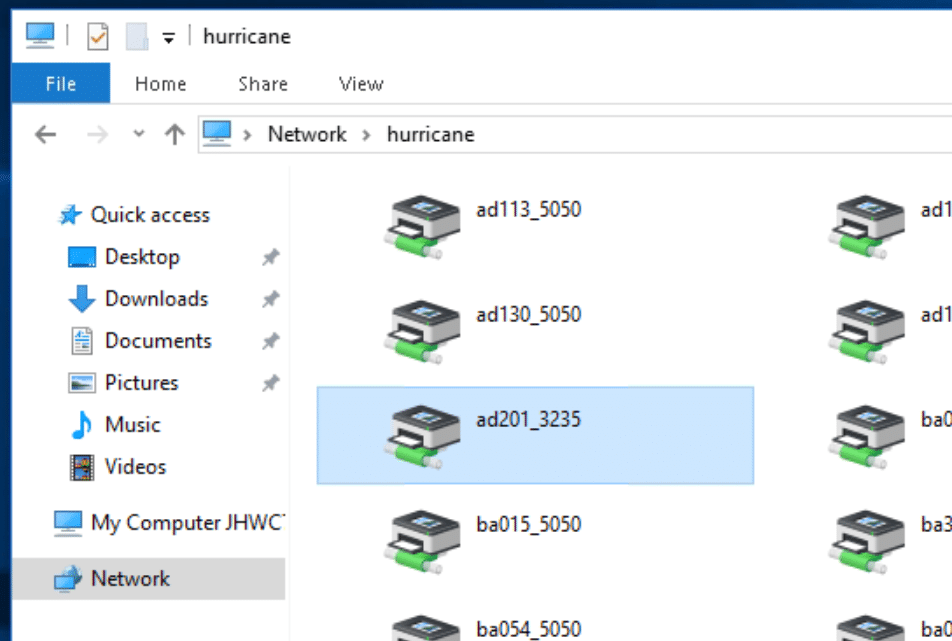 4. Close the 'print queue' windows as printers are added.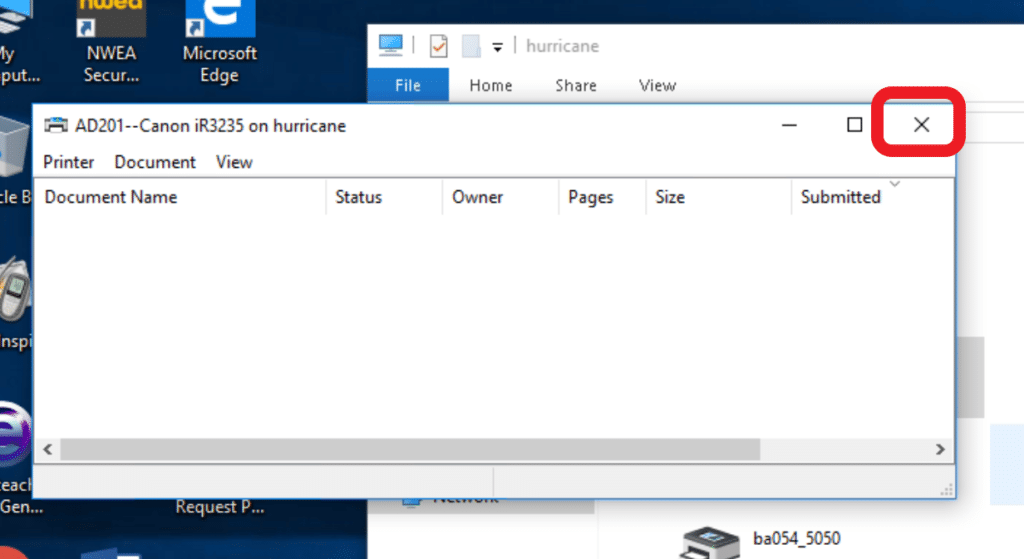 5. The selected printers will now be available when printing from any application!